On September 16th, 2017, two Musket drivers – Robert Perry and Jorge Correa volunteered to participate in the 2nd annual GTA Convoy to raise funds and awareness for the Special Olympics. The one day event was possible thanks to support from the Law Enforcement Torch Run, the grassroots fundraising organization for Special Olympics globally.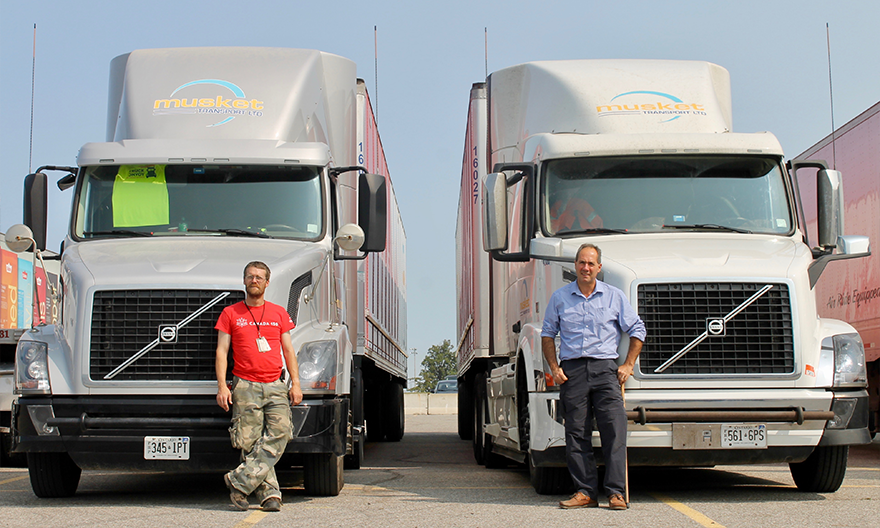 This year – the second year the GTA Convoy went out – 35 trucks participated, up from 29 in 2016. The convoy of trucks was joined by 20 law enforcement officer cruisers. Olympic athletes rode along in the convoy in a GO bus. The convoy started at Brampton's Powerade Centre, went west on Highway 407 until Dundas and turned around and headed back to Brampton. The 407/ETR signed on as a corporate sponsor of the convoy and waived the user fees for all participants. Afterward, the drivers, police officers and Olympic athletes mingled at a fundraising barbeque, silent auction, and fire truck pull. An impressive $13,000 was raised at the event.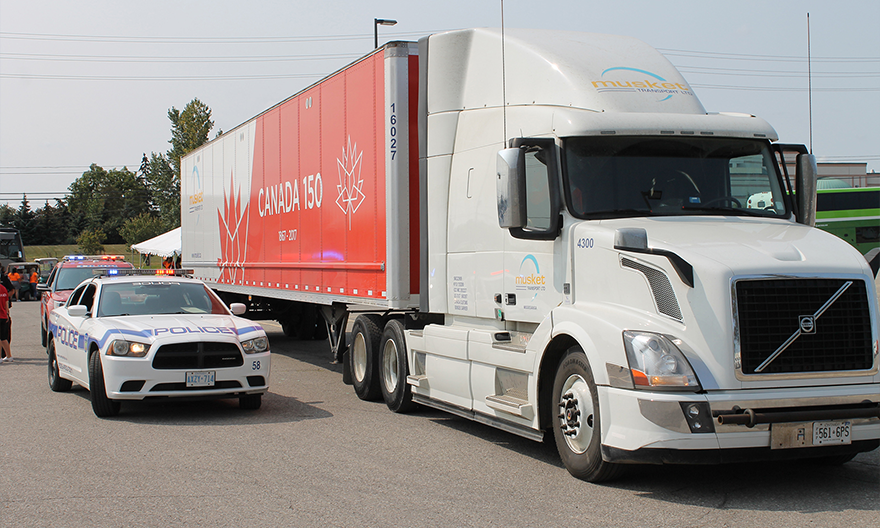 The Convoy slogan – "Big Rigs, Big Hearts, Big Results" – was a fitting description of what the event was all about. A celebration of the trucking industry and its support for Special Olympics, the Truck Convoy started as a local event in Florida in 2001. It has evolved into an international movement with convoys in over 40 States and 5 provinces annually. In 2005, the Ontario Truck Convoy began in Paris and has been going strong ever since. In 2016, a second convoy was formed in the GTA. Since its founding, the Ontario Truck Convoy has raised over $700,000 for the Ontario Law Enforcement Torch Run for Special Olympics. Funds are donated to Special Olympics Ontario sporting programs and development, which allows athletes to sign up for sports without having to worry about travel or equipment costs.
"It was a thrill to represent Musket Transport as a driver in such a noble event benefiting a truly worthy cause. It's one of the many ways that we as professional drivers can give back to the community. This event not only brings the community closer; it also brings out the best in everyone. I hope to have the opportunity to participate again next year," said Robert Perry, one of Musket's volunteer drivers.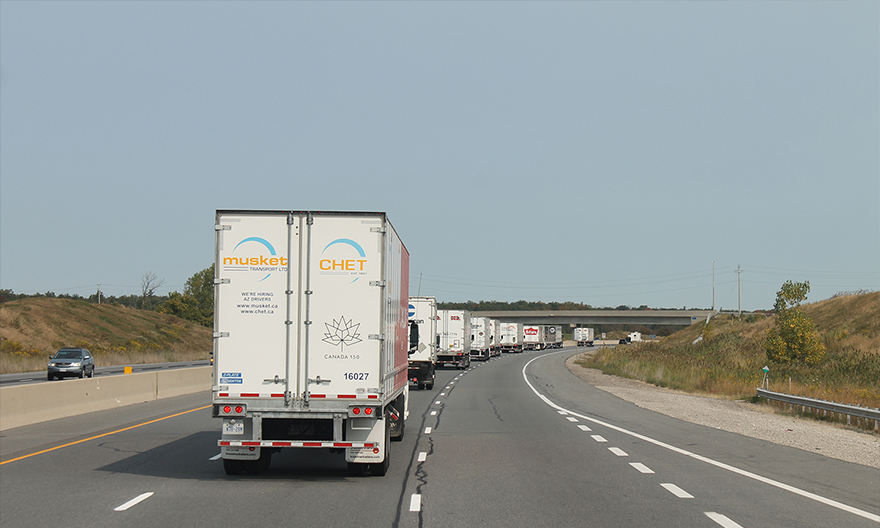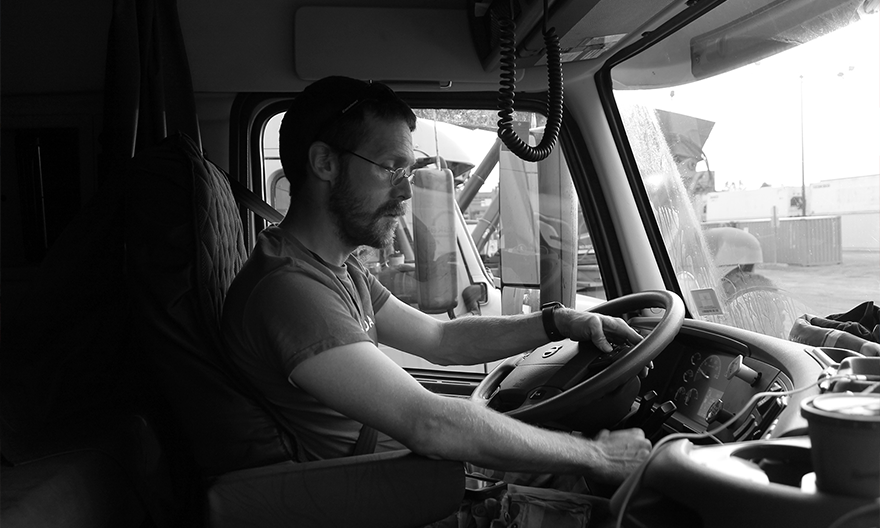 In November 2016, after graduating from CHET's AZ/DZ program, Robert joined Musket as a company driver hauling containers between the company yard and the port in Montreal. He transitioned to the industry after spending 11 years in security and law enforcement, where he was ultimately promoted from his role as a site supervisor, instructor and trainer to Director of Operations. He has always been attracted to big rigs and the independence that commercial drivers enjoy.
"To succeed as a driver, you need quality training, time and traffic management skills, professionalism and attention to detail" says Robert, who has already been invited to provide training to new drivers at Musket. "I love that every day brings a different set of challenges, from traffic to weather to road conditions," he adds.
"I honestly hadn't heard about the event until I was invited to participate. I quickly realized what a great cause this is after meeting with some of the Olympic athletes and hearing them speak about their achievements. Taking part in this Convey to benefit the Special Olympic Games was a privilege and I hope to raise awareness about the event so other drivers can get involved next year," said Jorge Correa, the second Musket volunteer driver.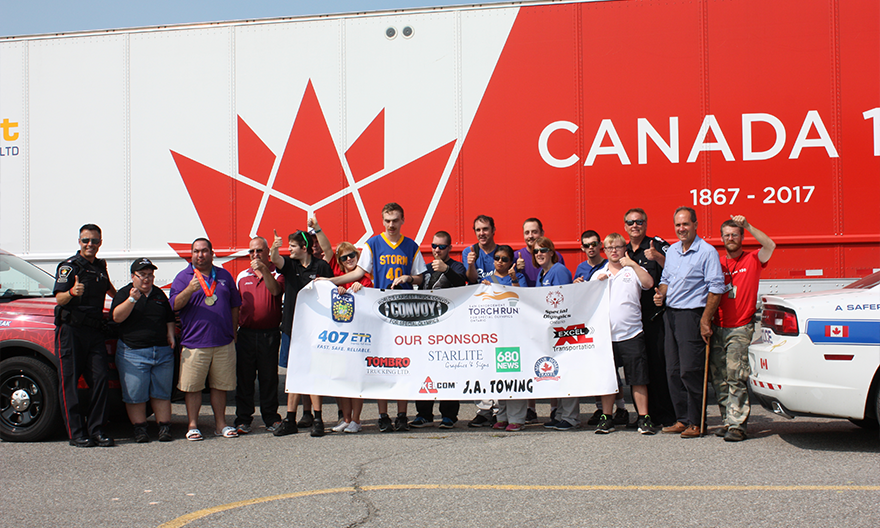 Since May 2007, Jorge, also a CHET graduate, has been driving with Musket as well as training drivers in the container division. He has accumulated 500,000 accident-free miles to date and trained approximate 130 drivers. "To succeed in a career in transportation you need to be safety-minded, have excellent driving skills, enjoy being on the road, and be patient and courteous when dealing with customers and other drivers," Jorge, who was a school bus driver before entering the commercial transportation industry, explains.
Dean Renpenning and James Kettles, both Musket drivers and active Peel police officers, had also volunteered to drive Musket trucks in the 2017 Convoy. Unfortunately, due to a death in Jim's family, both attended a police officer funeral on September 16th and were unable to participate.
Musket was proud to have so many drivers step forward to support this important cause, and looks forward to participating in next year's GTA Convoy.
"It was an absolute pleasure for Musket to participate hand in hand with the Peel Region Police in the 2017 Special Olympics Convoy. Seeing everyone's smiles and shaking hands with the athletes when the convoy returned was incredibly gratifying. I want to express my gratitude to Robert and Jorge for representing the company as well as to Dean and James for volunteering although they were unable to attend," expressed Jaime Rosa, General Manager and Director of Sales who attended the event and committed to assist with the promotion of next year's Convey.