In the fight against Cancer, Musket Transport's Safety Compliance Officer Daryn Rabb, participated in The Enbridge Ride to Conquer Cancer. Organized by CauseForce, the event celebrates its 10th anniversary this year.
During this two day event, Daryn and many other participants cycled 200 kilometers over Ontario's pristine country side. Participants raised awareness and funds by putting their heart, creativity, and commitment into securing donations and sponsorships.
"On June 9th and 10th I had the privilege to join over 5,000 people from all over Southern Ontario in support of a great cause. We rode 221 km over 2 days to raise money for cancer research. I belong to a team named Chemo Crushers who collectively raised over $27,000 in support of the Princess Margaret Cancer Centre and the amazing work they do. In total the Ride to Conquer Cancer raised over $20.5 million. I would like to thank Musket Transport, all of our sponsors and all the individuals who contributed for their support. Hopefully together we can help find a cure for this terrible disease in our lifetime."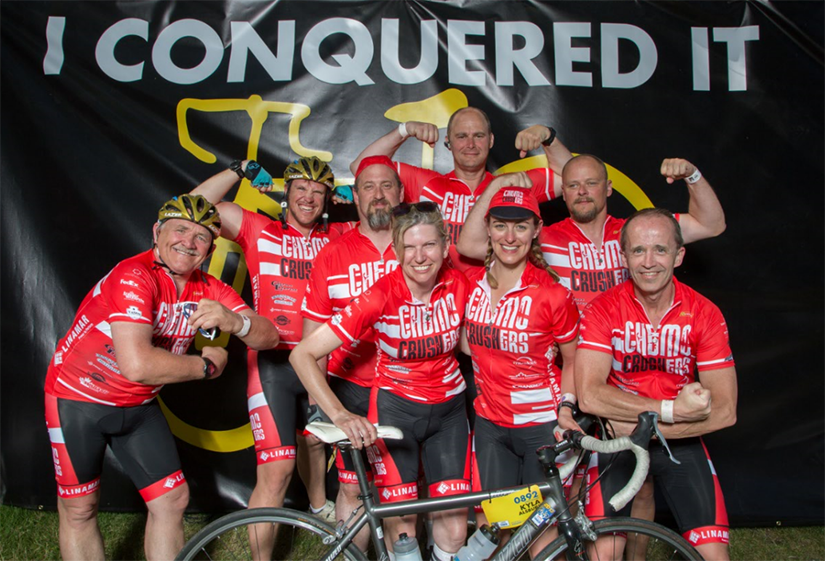 All donations will benefit the Princess Margaret Cancer Centre, one of the top 5 cancer research centres in the world, bringing the Ride closer to its vision to "Conquer Cancer In Our Lifetime".
The Musket Transport Ltd. was happy to sponsor and support this cause, Daryn and his team Chemo Crushers.